DELICIOUS WITH A DASH OF DELIVERY
All Our Fun-Filled Flavors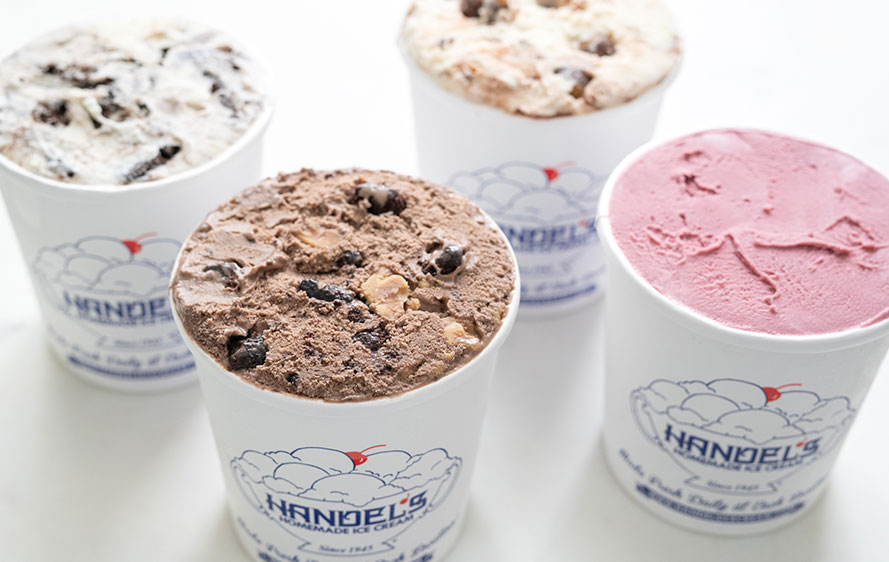 With over 100 irresistible ice cream flavors, there's something for everyone. Find one you know you'll love or start a list of ones you just can't wait to try.
FIND YOUR FLAVOR
Sweet Compliments
The #1 ice cream on the planet."
"10 Best of Everything"
from National Geographic
Every flavor I've had has been the best I've ever had. It's ridiculous really."
Its homemade ice cream continues to impress generation after generation."
OMG this is the greatest ice cream I've ever eaten in my entire life!!!"
Read More
Catering for special days
Host a memorable event with a little help from your friends at Handel's. Whether it's a sundae bar, pints, scoops or Handel Pops, we'll make it unforgettably delicious.
Learn About Our Catering