To our customers with allergies:
Handel's takes precautions to keep our ingredients separate but cannot guarantee that any of our products are allergen-free.
We openly handle several allergens (peanuts, tree nuts, soybeans, wheat, milk or eggs) throughout our stores, and use shared equipment to prepare, store and serve. Product names and flavors do not reflect all ingredients and may contain traces of allergen.
Please consult your doctor if you have any questions about food allergies, so that you can make the decision that is right for you.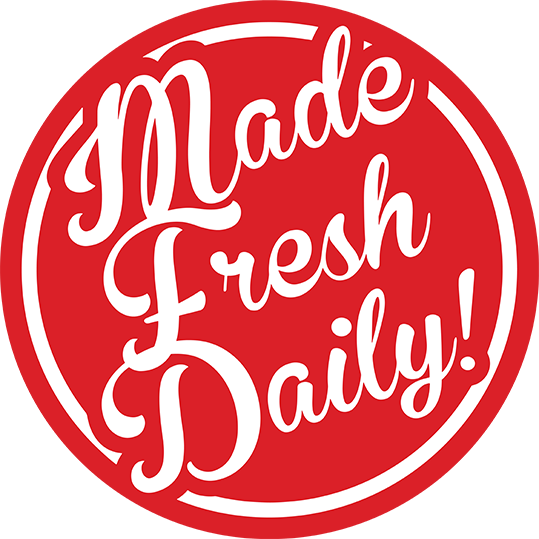 Calories By Product
4 Scoop Sampler

320 - 720

Banana Split

780 - 1540

Boston Cooler

550

Cake & Ice Cream Cake

520 - 660 per serving

Chocolate Covered Banana

300 - 390

Dipped Waffle

240

Dipped Waffle with Topping

280 - 290

Double Cones/Dishes

280 - 690

Double Waffle Cones/Bowls

440 - 890

Extra Cone

30 - 60

Extra Pecans

203

Extra Topping/Nuts

110 - 174

Extra Waffle

80

Float

450

Freeze

590

Handel Pop

230 - 260

Ice Cream Cake

310 - 550 per serving

Ice Cream Pie

450 - 600 per serving

Ice Cream Sandwich

230 - 260

Large Hurricane

1210 - 1360

Lemonade

200 - 390

Malt

803 - 1082

Medium Hurricane

910 - 1020

Milkshake

770 - 1050

Monster Malt

1476 - 2166

Monster Shake

1410 - 2100

Pints

675 - 1215

Quarts

1350 - 2430

Single Cone / Dish

200 - 510

Single Waffle Cones/Bowls

360 - 710

Small Hurricane

600 - 780

Soda/Water

0 - 150

Specialty Sundaes

630 - 900

Sundaes

540 - 730

Thick Malt

903 - 1283

Thick Monster Malt

1676 - 2566

Thick Monster Shake

1610 - 2500

Thick Shake

870 - 1250
Calories By Ice Cream Flavor

Calories in a Single Dish of each flavor
Banana

250

Banana Cream Pie

350

Bananas Foster

450

Birthday Cake

450

Black Cherry

350

Black Raspberry

250

Black Raspberry Chunk

350

Black Walnut

300

Blue Monster

350

Blue Moon

250

Blueberry Cheesecake Chunk

350

Blueberry Cobbler

350

Brownie Dough

350

Buckeye

350

Butter Pecan

350

Butterscotch Ripple

300

Cake Batter

300

Caramel Apple

300

Caramel Latte

350

Caramel Pretzel Crunch

400

Cheesecake with Oreo®

400

Cherry Cordial

350

Cherry Magnolia

400

Cherry Vanilla

300

Chocoholic Chunk

350

Chocoholic Peanut Butter Ripple

400

Chocolate

300

Chocolate Almond

300

Chocolate Cake Batter

400

Chocolate Chip

300

Chocolate Chip Cookie Dough

300

Chocolate Chocolate Chip Cheesecake Chunk

450

Chocolate Malt with Caramel

300

Chocolate Orange

300

Chocolate Peanut Butter Brownie

450

Chocolate Pecan

400

Chocolate Raspberry Truffle

400

Chocolate with Oreo®

350

Cinnamon Graham Cracker

400

Cinnamon Roll

350

Cinnamon Sticky Bun

350

Coconut Almond Fudge Ripple

400

Coconut Caramel Delight

400

Coconut Cream Pie

400

Coffee

350

Coffee Chocolate Chip

400

Coffee w/ Heath®

450

Cotton Candy

300

Deep Dish Apple Pie

350

Dulce de Leche

350

Eggnog

300

Elvis

400

French Silk Pie

450

Fudge Ripple

300

Fudge Ripple Brownie

350

German Chocolate Cake

450

Graham Canyon

400

Graham Central Station

450

Grape

300

Green Tea

250

Heavenly Hash

450

Key Lime Pie

350

Lemon Meringue Pie

350

Meri's Joy

400

Midnight Madness

450

Mint Chocolate Chip

250

Mint with Oreo®

300

Mocha Almond Fudge Ripple

500

Monkey Business

400

Mud Pie

350

New York Cheesecake Chunk

450

Orange Dream Cream

250

Orange Pineapple

300

Oree-Dough

350

Peanut Butter Parfait

400

Peppermint Bark

450

Peppermint Stick

400

Pineapple Upside Down Cake

400

Pistachio

300

Praline Pecan

300

Pumpkin Cheesecake Chunk

300

Pumpkin Pecan

300

Pumpkin Pie

350

Pumpkin Ripple

250

Raspberry Cheesecake Chunk

350

Rocky Mocha Blast

500

S'mores

400

Salty Caramel Truffle

350

Snappy Turtle

450

Snix

450

Spouse Like A House

450

Strawberry

300

Strawberry Cheesecake Chunk

350

Tin Lizzy

350

Toasted Almond

300

Twixter

400

Vanilla

250

Vanilla Caramel Brownie

350

Vanilla Caramel Truffle

400

Vanilla Raspberry Chip

350

Vanilla Turtle

400

Vanilla with Oreo®

300
Calories by Sherbet, Ice, or Sorbet Flavor

Calories in a Single Dish of each flavor
Sherbets
Lime

250

Orange

250

Pineapple

250

Pink Champagne

250

Red Raspberry

200
ices
Blue Moon

225

Lemon

300

Watermelon

225
Vegan / Sorbets
Chocolate Almond Milk

175

Coconut Milk

250

Mango Sorbet

175

Mixed Berry Sorbet

175

Strawberry Sorbet

175